Phagwara marriage bureau, arvind marriage bureau 98760-01419 - Phagwara
Saturday, 11 May 2013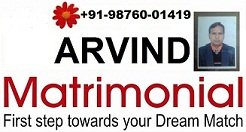 Contacts

arvind

9876001419
Item description
World famous matrimonial service for Searching BRIDE/GROOM in Arora, Sharma, Verma, Khatri, Kamboj, Gursikh, Bhatia, Jatt sikh, Ramgarhia, Ghumar, Ramdasia, Lubana, Majabi, Intercaste.Divorced, Widowed, Separated, Annulled can also Search There Soul mate. The Best Place for Seek a Life Partner.
Marriage is not just a one-day celebration it's a celebration of togetherness for a lifetime, where two entirely different individuals come together as ONE! We understand the importance of making the right decision and choosing the right partner.
Our matrimonial matches includes Professionals like Doctors, Engineers, Lawyers, Govt.employee, Teachers, Business Professionals etc.
We provide personalised matrimonial service to all.We keep your information safe and secure.